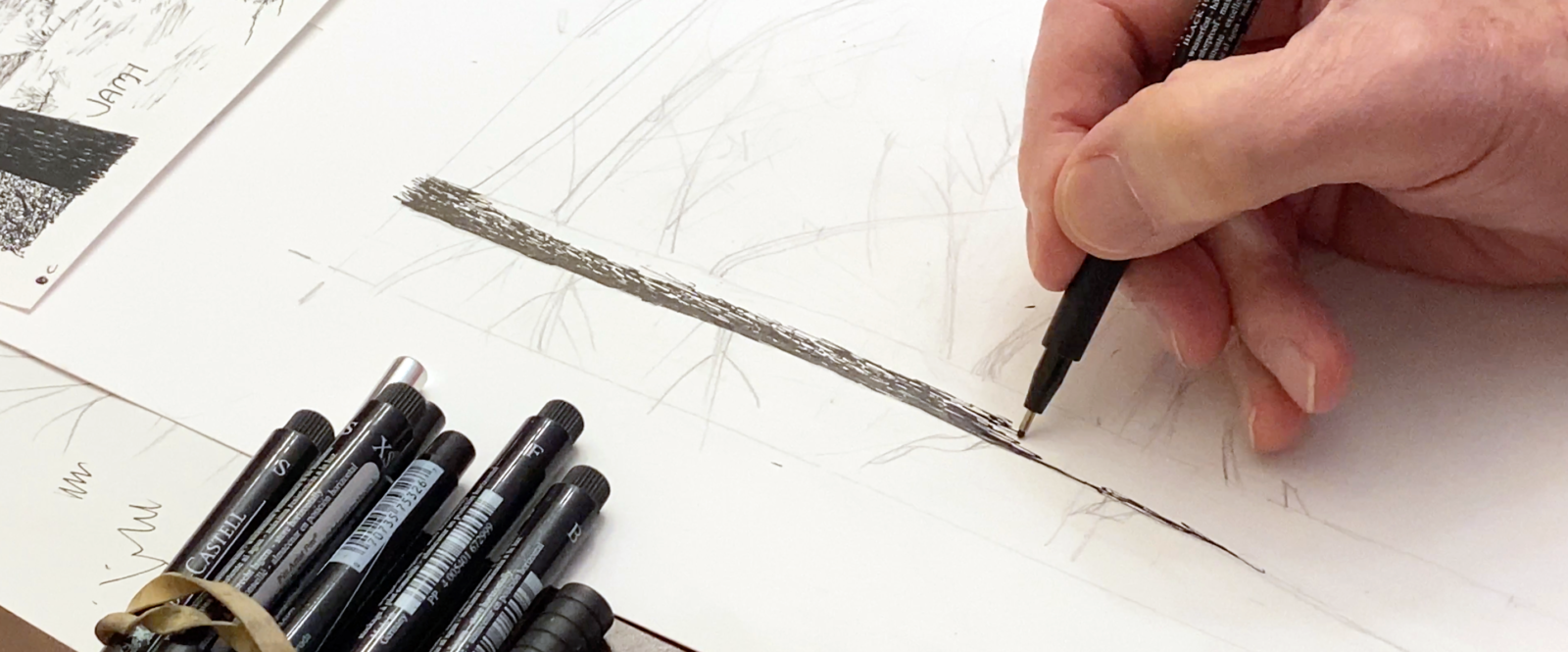 Jack Miller's Gift is Right at his Fingertips
Lakeview Village resident Jack Miller is 87 years old and recently received yet another award for his exceptional artwork. When Jack was in his 40's he discovered a love for drawing and got involved with the Greater Kansas City Arts Council where he received his first instruction. Other than a few grade-school projects, Jack had never created art before. Now later in life, he has received multiple awards from art shows in Lenexa, Merriam and through the Senior Arts Council. His first 1st Place Ribbon was received a few months ago by the HeART of Lenexa art competition. You will find some of Jack's work hanging in the Art Gallery at Lakeview Village.
Jack has found drawing to give him purpose. With extra time on his hands, he puts a pen or pencil to paper creating primarily nature scenes. Jack says it usually starts with a photo of something he spots on one of his trail walks, then gets sketched on a small piece of paper before he gets serious on a larger scale. Jack admits that getting started is the most difficult part of the process, but once he commits there is no stopping him until it's complete.
When you take a close look at his work, the fine detail tells you it's clearly a tedious job. So tedious at times that Jack may only work at it for 15-30 minutes before giving himself a substantial break. It can take Jack up to 40 hours to complete one piece of artwork, and once it's done, it may take months before he starts another.
In this video, hear what prompted Jack to begin drawing in his 40's. Find out why he doesn't want to stop. And you absolutely don't want to miss his captivating story about why his first sketch was a sailboat!