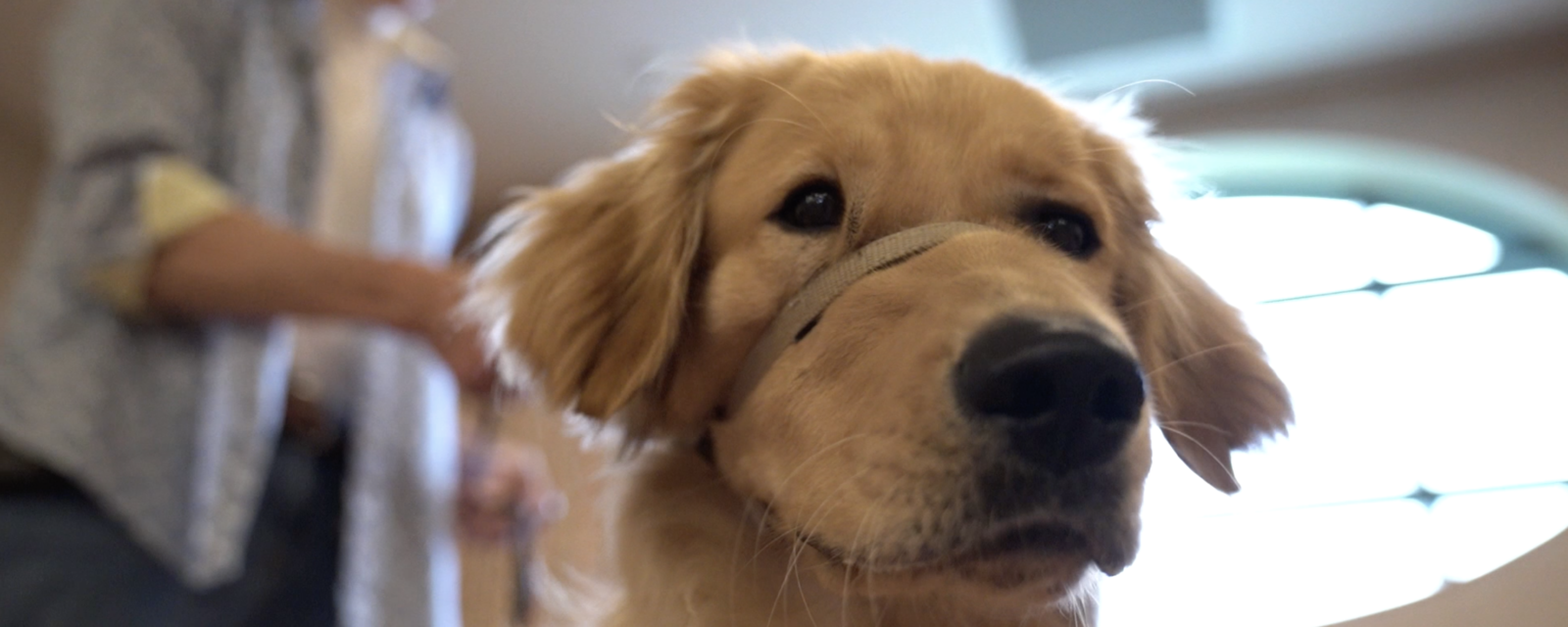 Lakeview Resident Finds Purpose in Raising Puppies for People with Disabilities
20 years ago Charon Fisher walked out of Sunday service completely perplexed. Her pastor challenged her to find a true purpose in life – one that would bring her joy, but serve others as well. When she looked at her life, she wasn't sure she had anything that fit the bill.
It wasn't too much longer that she met trainers for Canine Companions outside of her bible study class. Charon said it was one of those moments where she just knew – she had found her true calling in life.
Canine Companions is a leader in the service dog industry whose goal is to help their clients and their dogs to live with greater independence. The non-profit organization trains service dogs to support people with disabilities, people with paralysis, multiple sclerosis, autism, veterans with PTSD, and those with hearing loss.
Charon's job is to be a Puppy Raiser, which means she raises the puppy from eight weeks old. Her first goal is to help with house training and then to help her dog learn 30 commands like heel, up, and under.
She trains her dog to be comfortable in all environments, focus on their companion instead of their surroundings, and help their companion in whatever they need.
Charon said one of the things she loves most about Canine Companions is that it gives away every service dog for free. For example, all of the puppies are based out of California, and because of Covid, the organization has had to get creative with transporting the service dogs all over the country. Private pilots stepped up and offered to transport the pups on their private jets, on their own dime.
Puppy trainers like Charon also cover medical bills, food and other costs while they are training their dogs. On average, it costs Charon $3,000 to raise one puppy. She is currently on her 16th dog, Alejandro.
Charon said she loves the Lakeview Village Campus and it's a great environment for training puppies. She said she loves the walking areas and the people at Lakeview Village actually encourage its residents to have dogs to help stay active.
Not only is Lakeview Village good for a dog's lifestyle, but Charon loves the "small-town feel." She said it feels like her hometown where she was born.
Charon and Alejandro spend their days together training, going on walks around Lakeview Village, and having fun together doing everyday tasks.
Watch Charon share more stories behind the non-profit organization, Canine Companions, and how she has found a true purpose through serving others.