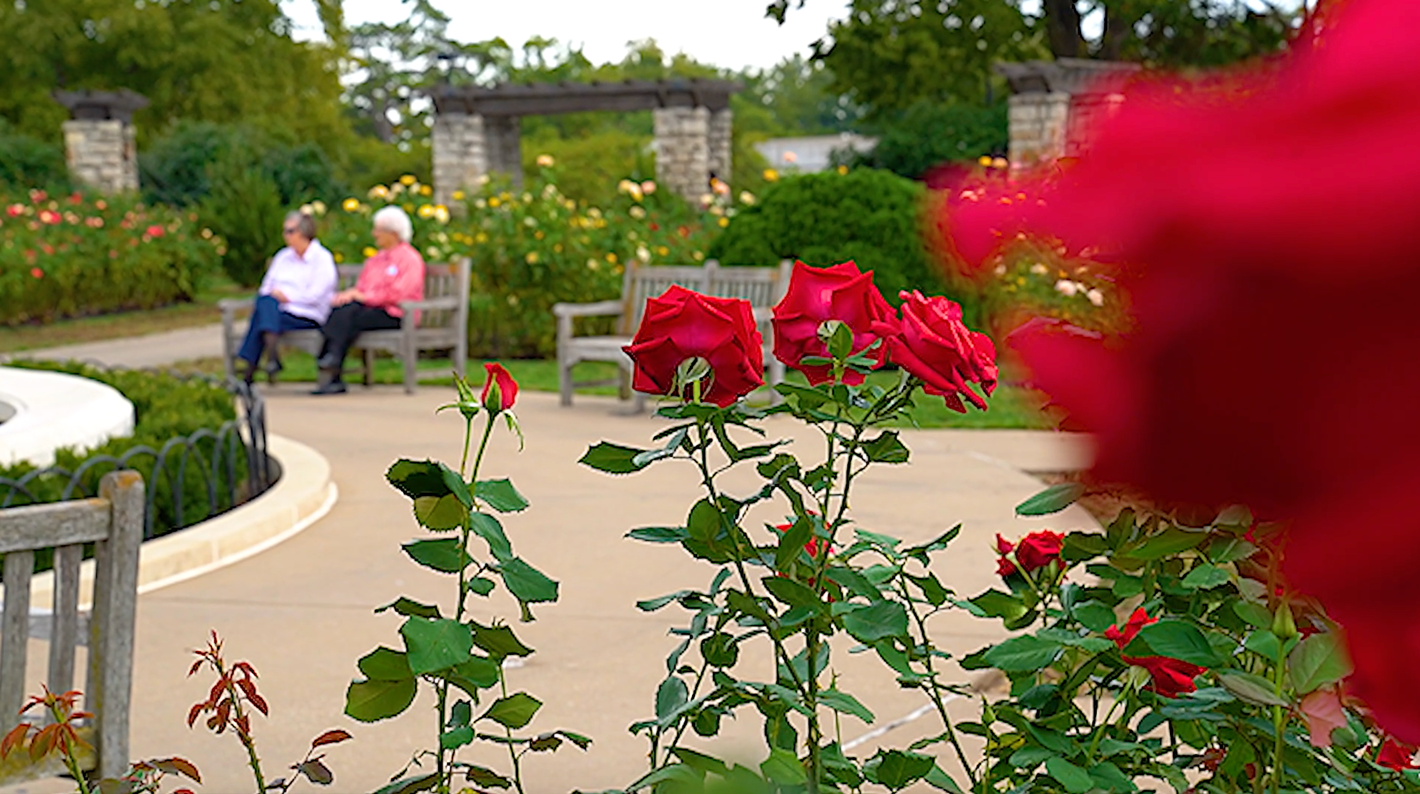 From Nurturing People to Nurturing Roses
Retired physician and resident Glenn Hodges first learned about roses working in his mother's garden. At 8 years old, it was Glenn's job to get rid of the Japanese beetles.
"I kid people and say I'm a certified Japanese beetle swimming instructor, and I'm a total failure!" Glenn laughed. "You pick the Japanese beetles off the roses and put them into a bucket of soapy water, but somehow they never learn to swim!"
As Hodges grew up, his passion for roses bloomed.
Hodges is now part of the American Rose Society, The Kansas City Rose Society, and the Johnson County Rose Society. He has won numerous awards for his roses and is a Master Rosarian and rose show judge.
"You're looking for the form, the color, the foliage, the stem. About 80 percent of the points are just about the bloom itself," Hodges said.
Because of his love for roses, when Glenn and his wife Carolyn Hodges moved to Lakeview Village, having a rose garden in his backyard was a priority. He had elevated rose beds built so he could continue to easily care for them over the years.
"After we moved to Lakeview Village, there were a number of people we talked to and there's no one who said they moved too soon. But there are a number of people who said we should have moved earlier. I think we moved at about the right time."
Perhaps one of the highlights of Hodges rose career was giving back to the community by helping build the Rose Garden at Loose Park.
"I love being part of nurturing something that is so beautiful. And roses are a national floral emblem. The other piece is that there is a lot of camaraderie and social interaction through our interest in roses, that I wouldn't otherwise know."
Watch Hodges share the story behind building the famous rose garden at Loose Park.